Sapphires are definitely my favorite stones! They are somewhat opposite of diamonds, which come in white; the whiter-the better.  
I have seen sapphires in any imaginable color and I am still not sure which one is my favorite. It depends on the mood, place and season.
Over the years, I focused on Peach sapphires that have unique romantic notes and are very popular among  younge ``blushing`` brides. 
I have been fortunate to travel a lot lately, and it gave me fresh ideas and  prospective  in creating engagement rings. 
Verona, Italy, is one of the most romantic cities in the world, no less than a hometown of Romeo and Juliet.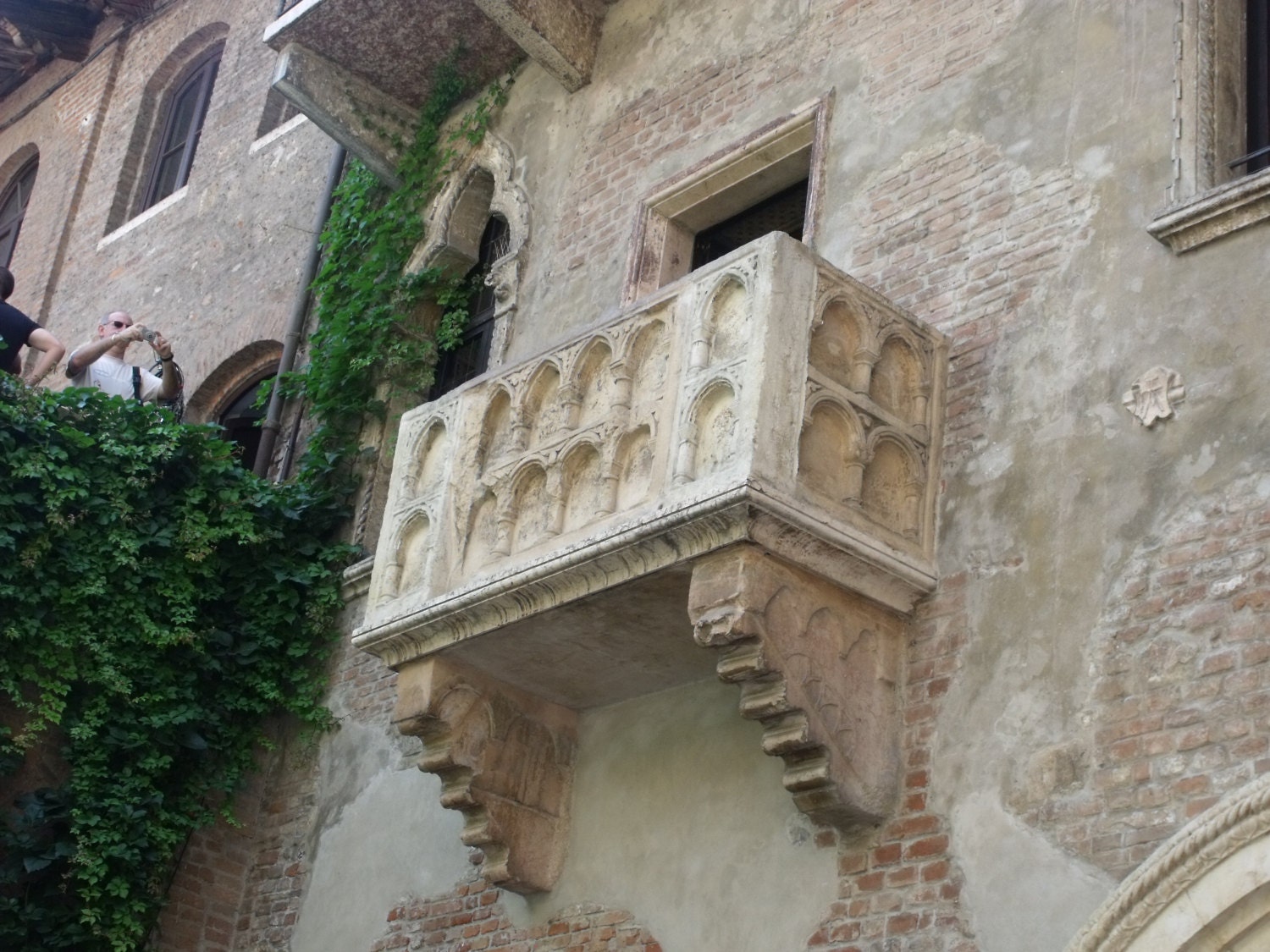 Juliet`s balcony, where Romeo promised his beloved Juliet eternal love in Shakespeare's famous tragedy. Photo by Elion Brown. Verona, Italy.
Walking through narrow streets of Verona on a January day, I was  fascinated by greenery bedecking every little balcony and window.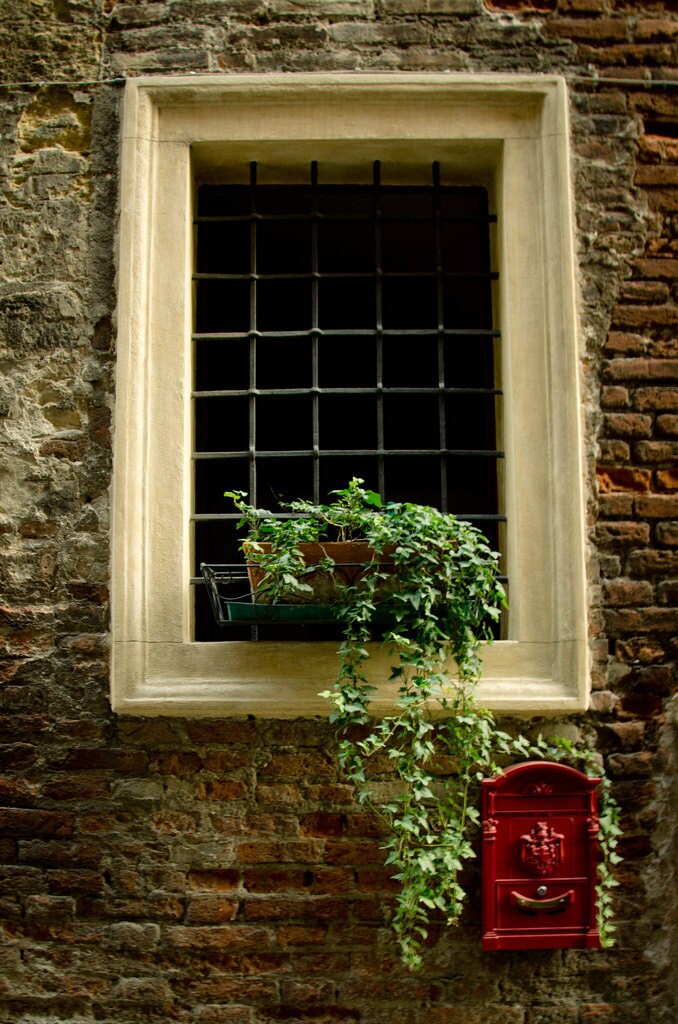 Photo E. Almagro.
Green sapphires come in the array of shades, from light spring green to deep forest green color. I find green sapphires fit a person with tanned or olive skin tone the best (but it is my personal opinion).
Lightly colored yellow-green  "Jasmine" sapphires look awesome when set in rose gold or yellow gold.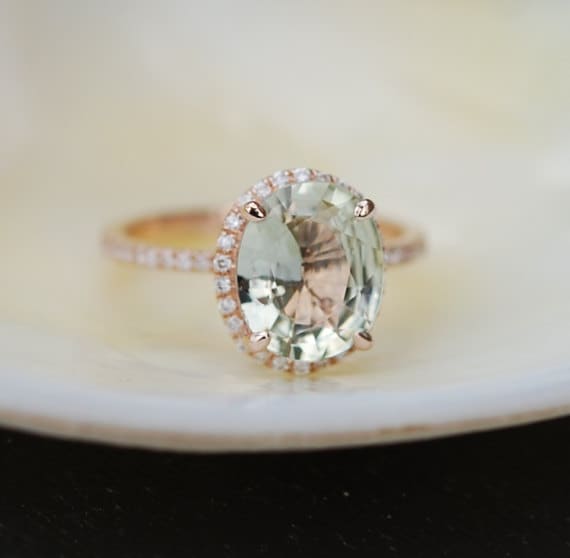 Jasmine sapphire ring
Sparkling Green Tea sapphire is medium green. It looks very cute in pear or "leave" shape.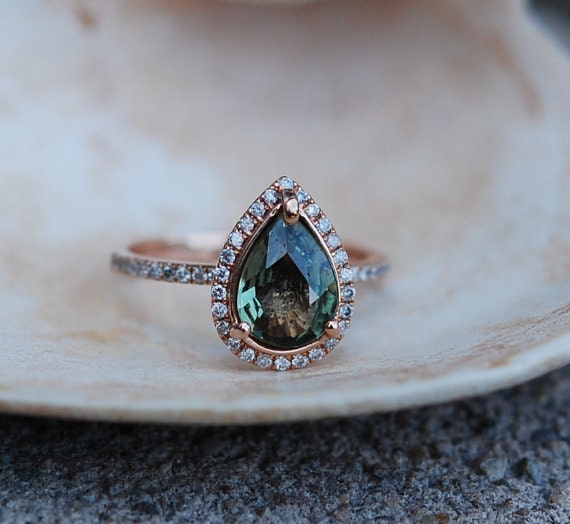 Sparkling Green Tea sapphire
Rich green sapphires with blue overtone are a great alternative to more expensive emeralds.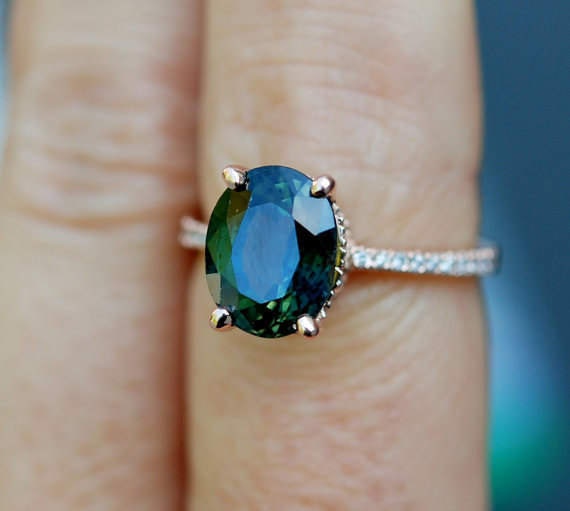 Emerald green sapphire
Spring green sapphires have light saturation and can even be described as "white sapphire" in gem reports.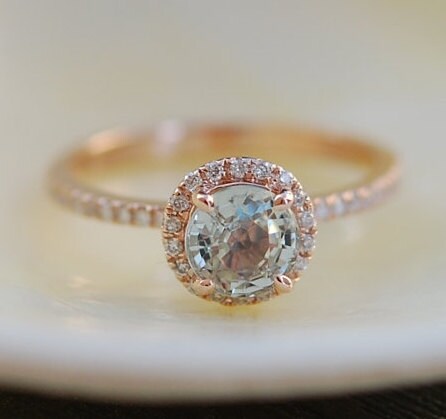 Light Spring green sapphire
Sage green sapphires are very close to Prasiolite in color, they are gorgeous subtile silvery green.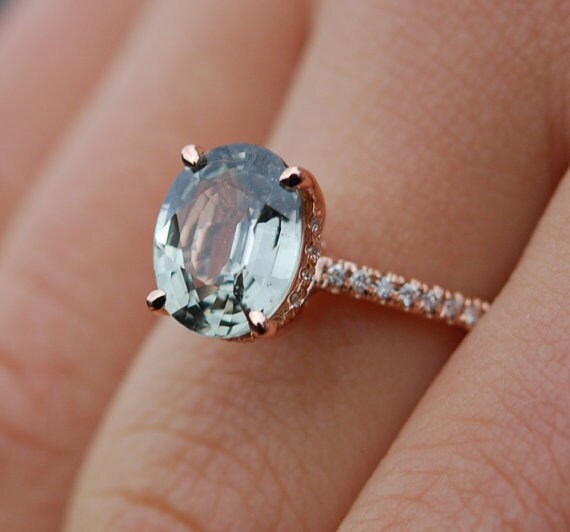 Sage green sapphire engagement ring
Green has always been a symbol of Spring and renewal. 
If you decide to ask the Big question with a Green Sapphire ring - take my advice and take her to propose in Verona :)